HealthWorks is
more
than just a doctor's office!
As your family's medical home, HealthWorks is a place you'll always feel welcome, seen, and cared for.
To make health care affordable, we offer a sliding scale fee structure for our income-eligible patients. We also accept most insurance.
Getting to know you creates a unique opportunity for us to work together and connect you with resources (including community partners and/or our care and case management services) to improve your quality of life. 
Have you been diagnosed with, or been told you're at high risk for, a chronic illness or disease process such as diabetes, hypertension, or COPD?
Ask your provider about connecting with care management, a health and wellness program for HealthWorks patients who are invested in improving their quality of life and motivated to achieve personal health goals. 
Walking with you on your journey, your care manager will collaborate with your physician to provide: 
Individualized diet and exercise recommendations to help you alleviate symptoms and improve your quality of life

Support and encouragement at your regular one-on-one meetings, including setting and/or reviewing your goals and celebrating your progress

Assistance with food shopping and meal prep (including choosing recipes, making a grocery list, and teaching you cooking skills at our in-house kitchen area) 
Wherever you are in your journey,
we're here for you.
When you fill out your patient paperwork, you'll have an opportunity to share information about your current living situation (including access to utilities, clothing, food, transportation, etc.), finances, insurance, and mental health. 
Based on your answers, our Eligibility and Case Management team will meet you right where you are and work with you to find the best local resources to meet your needs. Additionally, your case manager will stay with you all the way through your journey, providing ongoing support and checking in regularly to ensure you have what you need. 
Mattie Johnson, FNP-C
Family Nurse Practitioner
Mattie is a Family Nurse Practitioner who joined the HealthWorks team in November of 2022. Mattie is originally from the Midwest but has been a proud resident of Wyoming for almost 5 years. She graduated as a Registered Nurse in 2011 from North Dakota State Community and Technical College and received her Doctorate in Nursing Practice in 2022 from the University of Wyoming. She is passionate about providing meaningful healthcare that meets the needs of individuals and communities.  In her free time, she enjoys the outdoors, crafting, and spending time with her family, friends, and dogs.
Joyce Loos, NP-C
Adult and Geriatric Nurse Practitioner
Joyce joined the Healthworks team in 2021. Born and raised in Alabama, she earned her BSN in nursing from University of Alabama in Birmingham in 1989 and completed the Adult and Geriatric Primary Care Nurse Practitioner program at University of Alabama in Birmingham in 2012. She trained in a FHQC clinic and residency at UAB Geriatrics, and she worked for over 20 years in both Open Heart ICU and Home Care. 
Joyce enjoys caring for adult patients in all stages of life. Due to her home care experience with the elderly and specialization in Geriatrics, she particularly enjoys working with elderly patients and their caregivers. Using evidence-based practice, she hopes to help all patients maintain their optimal health. In coordination with other health services, she wants to help patients and caregivers establish individualized goals to reach and maintain their health and well-being. 
When not working, Joyce enjoys spending time with her family, reading, traveling, Wyoming road trips, fishing, camping and taking care of her furry pets. ​
Vickie Richards, MSN, FNP-C
Family Nurse Practitioner
Vickie Richards, MSN, FNP-C is a Wyoming native with over 3 decades of experience and is a Board-Certified Family Nurse Practitioner by the American Academy of Nurse Practitioners.  She obtained her bachelor's degree in nursing science at The University of Nebraska Medical Center in Scottsbluff, NE. Her nursing career began at the DePaul Hospital in Cheyenne, WY and then transitioned to United Medical Center, where she worked on the Orthopedic/Neurological and the General Surgical units until 2002.  Finding a particular passion for Orthopedics, she transitioned her career to a local Orthopedic group for the next 8 years.  It was during this time that she obtained her master's degree in nursing education in 2004 and then a Post Master's Degree as a Nurse Practitioner in 2007, both from the University of Wyoming.  With a desire to focus more on family care she spent the next several years in local family practices and two pain clinics.  Vickie is passionate about providing high quality health care to the Cheyenne community.  She is DOT certified and can perform occupational physicals.  She enjoys caring for patients of all ages and can work with you throughout your entire lifespan.  Outside of her dedicated work as a Nurse Practitioner, she finds joy in spending time with her husband and family, often embracing the thrill of motorcycles rides as a shared passion. 
James Hartman, DNP, FNP-C
Family Nurse Practitioner
James Hartman is a Family Nurse Practitioner at HealthWorks. He attended the University of Wyoming, where he received a Bachelor of Science Degree in Physiology in 2019. During this time, he committed to pursuing a career as a nurse practitioner. Shortly after, he returned to the University of Wyoming and received a Bachelor of Science Degree in Nursing in 2020 and completed his Doctor of Nursing Practice Degree in 2023. James is board certified by the American Association of Nurse Practitioners. James has experience in pediatrics and developed a passion for the pediatric population, as well as caring for the underserved. He enjoys golfing, skiing, ice hockey, and traveling with his fiancé Jade.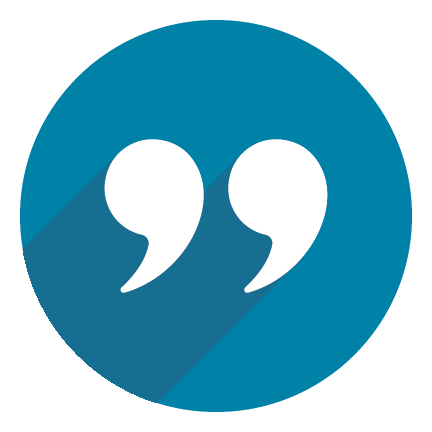 I was one of the earliest patients at HealthWorks. In 2005, I was sent here by a pain specialist, and my doctor told me that if I didn't change the medication I was on, I would die soon. Since my HealthWorks doctor offered to handle my pain management, my health has improved—and I'm still alive today.
-Carl S.
Overall, I'm very pleased with the service and care I receive from HealthWorks. They have always been there for me, they are caring and understanding, and my provider really listens to me.
-Cheryl G.
Make Your Appointment at HealthWorks
To make an appointment, please call (307) 635-3618. If it's your first visit, you'll need to complete the paperwork we've shared in the link below. 
Services
Primary/Family Medical Care

Pediatric

Adolescent

Adult 

Older Adult (65+)

Sports Physicals

Women's Health

Chronic Disease Management

Immunizations (including COVID-19)

COVID-19 Testing