Mental & Behavioral Health Services
Our team works
together
for the greatest good of each patient.
For us, the greatest indicator of success is when you, as our patient, feel comfortable with us—and it starts the moment you arrive. 
Whether it's your first time at HealthWorks or we've been working together for years, you can count on us for a warm welcome when you get here, and a safe, supportive environment to encourage your ongoing healing and growth. 
To make health care affordable, we offer a sliding scale fee structure for our income-eligible patients. We also accept most insurance.
Getting to know you creates a unique opportunity for us to work together and connect you with resources (including community partners and/or our care and case management services) to improve your quality of life. 
Is this your first time receiving mental or behavioral health services at HealthWorks?
Thank you for trusting us with your care! All new patients to psychiatry at HealthWorks must complete the new patient registration packet and the following forms, according to age:
Adults
In addition to the new patient registration packet, please download and complete the forms below.
Children
In addition to the new patient registration packet, please download and complete the following forms. 
Have you been diagnosed with, or been told you're at high risk for, a chronic illness or disease process such as diabetes, hypertension, or COPD?
Ask your provider about connecting with care management, a health and wellness program for HealthWorks patients who are invested in improving their quality of life and motivated to achieve personal health goals. 
Walking with you on your journey, your care manager will collaborate with your physician to provide: 
Individualized diet and exercise recommendations to help you alleviate symptoms and improve your quality of life

Support and encouragement at your regular one-on-one meetings, including setting and/or reviewing your goals and celebrating your progress

Assistance with food shopping and meal prep (including choosing recipes, making a grocery list, and teaching you cooking skills at our in-house kitchen area) 
Wherever you are in your journey,
we're here for you.
When you fill out your patient paperwork, you'll have an opportunity to share information about your current living situation (including access to utilities, clothing, food, transportation, etc.), finances, insurance, and mental health. 
Based on your answers, our Eligibility and Case Management team will meet you right where you are and work with you to find the best local resources to meet your needs. Additionally, your case manager will stay with you all the way through your journey, providing ongoing support and checking in regularly to ensure you have what you need. 
Heather Madrid, LCSW
Behavioral Health Manager
​Heather graduated from Colorado State University with her master's degree in social work and became fully licensed shortly after. She started her career in substance abuse and crisis intervention and stabilization. 
Over the years, Heather has gained experience with a variety of behavioral health issues including trauma, depression, anxiety, and many more. Working from a person-centered approach, she utilizes Cognitive Behavioral Therapy, Dialectical Behavioral Therapy, and Solution-Focused interventions. Heather also works with many community partners to collaborate on resources and interventions, based on our community's needs.​
Karla Dieters, LCSW
Therapist
Karla is a Behavioral Health Therapist who was born and raised in Wyoming. She earned both her Bachelor of Science in Psychology and her master's in social work from the University of Wyoming. When working with individuals who struggle with an increase in mental health symptoms and/or addictions, Karla's therapeutic approaches include strengths-based, supportive therapy, mindfulness, and EMDR.  ​
Krysten Keck, LCSW
Therapist
Krysten graduated in 2009 with her Master's of Social Work. She began her therapy career as a substance abuse therapist, and eventually moved into youth and family therapy. Currently, Krysten sees clients of all ages with a variety of concerns, including behavioral issues, depression and anxiety problems, and helps people resolve trauma that may have occurred in their life. 
In addition to being EMDR certified, Krysten has expertise in cognitive behavioral therapy, motivational interviewing, and different forms of play and family therapy. She considers herself beyond lucky to be a therapist working with people to help them motivate themselves to make changes and improve their quality of life. ​
Taylor Brady
Mental Health Therapist
Taylor Brady is a Mental Health Therapist within the Behavioral Health Team at HealthWorks and a retired veteran holding a Master of Social Work. She takes pride in supporting patients through all walks of life with the goal of helping them to relax and de-stress from the demands of their lives. Taylor helps patients learn to cope with anxiety, depression, trauma, and life transitions. She is passionate and committed to raising awareness about mental health. Her approaches include Cognitive Behavioral Therapy (CBT), Trauma-Focused Cognitive Behavioral Therapy (TF-CBT), Eye Movement Desensitization and Reprocessing (EMDR), Motivational Interviewing, and Narrative Therapy. In her free time, she can be found hiking and playing board games with friends and family.
Princika KC, DNP, PMHNP-BC
Psychiatric Nurse Practitioner
Princika is a board-certified psychiatric nurse practitioner who graduated from the University of Wyoming with her doctoral degree in nursing practice in 2023. Princika began her medical career shortly after moving to Wyoming in 2017. She completed her Associate Degree in Nursing from Laramie County Community College. She then continued her education and received a Baccalaureate Degree in Nursing from the University of Wyoming in 2020.
Princika's style of practice can be traditional (prescribing medications) or alternative medications such as vitamins, supplements, lifestyle modification, etc. Some of her practice specialties include (but not limited to) ADHD, Depression, Anxiety, Panic Attacks, Bipolar disorder and Insomnia. Over the course of her nursing journey, she worked in the surgical ortho neuro at Cheyenne Regional Medical Center for more than 3 years. Much of her experience has been in many practice areas, including bariatric surgery, orthopedic surgery, neurological issues with comorbid conditions of mental illness. Her main area of interest is the connection of mind, body, and spiritual that plays a vital role in one's healing. Princika enjoys helping people and finds it very rewarding.
Her hobbies include hiking, travelling and spending time with her family. She hikes to Medicine bow peak at Laramie every year with her husband.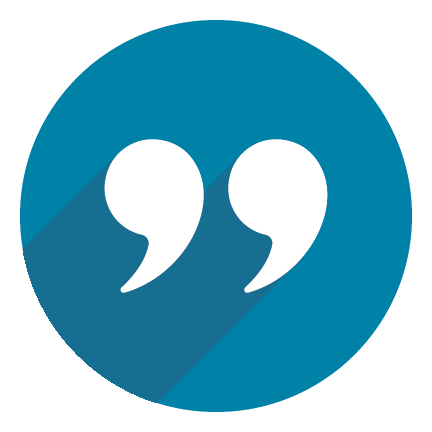 I have never been to a healthcare center that treats me so well; they are all so amazing, loving, and caring, and I am thankful and blessed to come here. I feel so loved and cared for.
-Anna D.
I always recommend HealthWorks. It's never a problem to get an appointment, even with my difficult schedule, and they make it quick and easy to get on the sliding fee scale.
-Laurie M.
Make Your Appointment at HealthWorks
To make an appointment, please call (307) 635-3618. If it's your first visit, you'll need to complete the paperwork we've shared in the link below. 
Services
Individual and Family Therapy – All Ages 

Psychiatric Care 

EMDR Therapy (Eye Movement Desensitization and Reprocessing)

Medication-Assisted Treatment (MAT)

Parenting, Family, and Relationship Counseling

Trauma and Abuse

Grief and Loss

Depression

Anxiety 

PTSD 

Stress and Anger Management

Substance Use